PTO
Wagar PTO
The Wagar PTO is providing our students, parents and teachers a wonderful learning environment and communication among one another by providing fun and positivity. The PTO supplies assistance to classrooms and anything to assistant in our children's education and experiences while in Wagar. We share information without fear of judgement and work together to achieve our goals.
PTO Officers
President - Leah Osborne
Vice President - Tonya Villarreal
Secretary - Denae Cochran
Treasurer - Julie Boitnott
Email: wagarpto@gmail.com
Are you interested in becoming a PTO Officer? The Nominating Committee is now accepting nominations for the 2021-2022 school year PTO Officers, with transitioning occurring 2020/2021 school year. Click here for full details!
PTO Meeting Schedule - PTO Meetings are currently held via zoom
2021 Speedway Fundraiser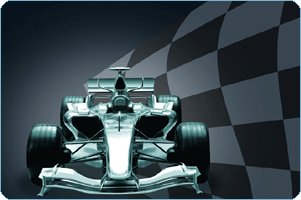 Help raise funds for Wagar Middle School this summer by s
igning up to serve in the concessions stand for Flat Rock Speedway. Wagar will receive a percentage of the total sales sold.
Sign up by clicking here. 
Upcoming Events and Fundraisers
Join the Wagar PTO on Remind
There are two ways to stay up to date on meetings, events, volunteer opportunities and much more!
You can text 81010 to @wagar5

You can send an email to wagar5@mail.remind.com
Programs the PTO Supports
Here are a few of the programs that the Wagar PTO Supports:
o   5th grade camp
o   Assemblies
o   Cinco De Mayo Event
o   Dances
o   Field Day
o   Home game concessions
o   Homecoming Float
o   JET Camp
o   Jetting Around the World
o   Jump rope for heart
o   Lock ins
o   Middle Ages Event
o   Open House
o   School Supplies
o   Spelling bee
o   Talent Shows
o   Teacher Conferences
o   Teacher/staff/bus appreciation day
o   Teachers/students/school needs